What is Acupuncture?
Acupuncture is a natural way to help the body heal itself.  Your body regulates itself through the following systems:
Breathing ( Respiratory)
Digestive
Heart & Organs
Hormones (Endocrine)
Immune (Lymphatic)
Muscular
Brain & Nerves (Nervous)
Reproductive
Vascular (Circulation)
Acupuncture stimulates these systems via  the insertion of thin, sterile, disposable needles into "points" along connected networks of pathways called meridians. These meridians are pathways that associate with the different body systems, especially the vascular and  nervous systems which connect and communicate with the rest of the body. As you can see from the pictures, meridians connect all of your systems and allow acupuncturists to distally treat a variety of issues from multiple locations on the head, feet, and hands.
Healing Mind & Body
As well as relieving pain and improving many physical symptoms, acupuncture also benefits mental health. It regulates the levels of neurotransmitters such as dopamine and serotonin and improves the symptoms of depression and anxiety. It also affects the wavelengths at which the brain functions in a similar way to deep meditation. This helps to reduce stress and improve sleep.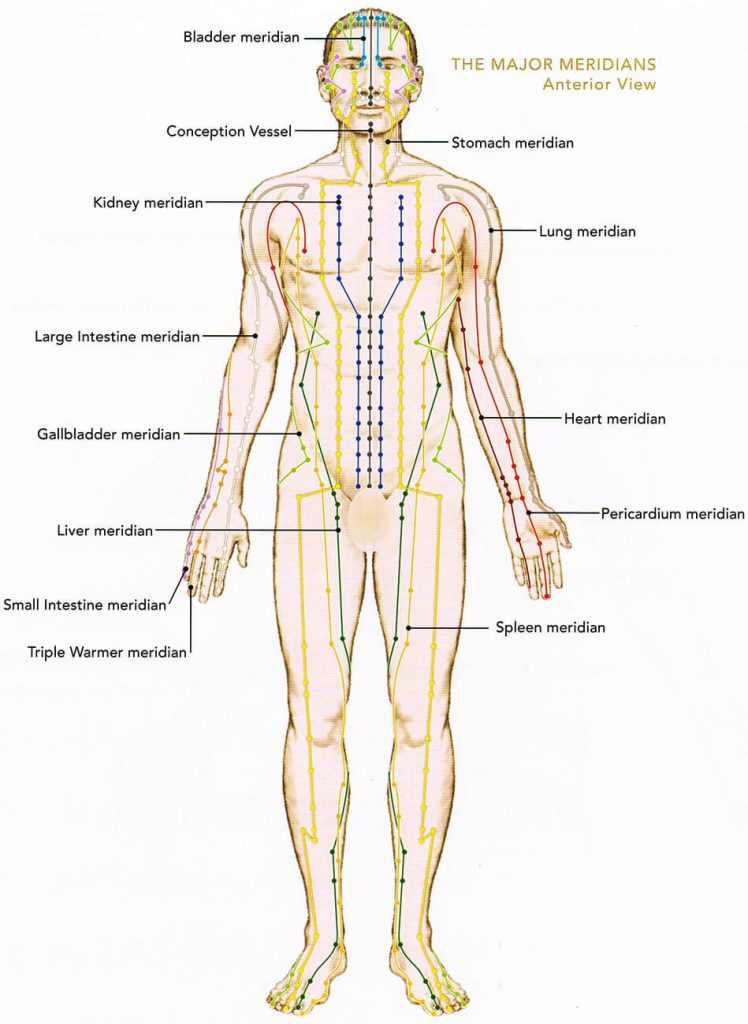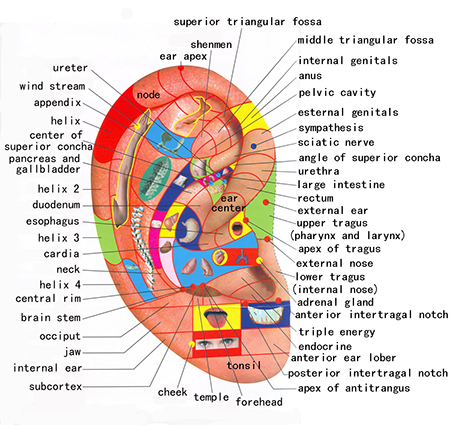 What Does Acupuncture Treat ?
This is a partial list of treatable conditions:
Muscle / Tendon /Joint Pain
Knee pain
Muscle cramping/pain
Neck Pain
Plantar Fasciitis
General Health Issues
Addiction control
Anxiety, Stress & Depression
Asthma
Bacterial/ Viral Infections
Bells Palsy
Bladder dysfunction
Blood pressure regulation
Bronchitis
Cardiovascular Disease
Chronic fatigue
Common cold
Diabetes
Fibromyalgia
IBS, Constipation & Diarrhea
Incontinence
Infertility
Insomnia
Interstitial Cystitis
Menopausal symptoms
Migraines & Headaches
Neuropathy
Numbness
Postoperative pain
PMS
Prostatitis
PTSD
Raynauds
Sexual Dysfunction
Sinusitis
Stroke
Thyroid Dysfunction
Tinnitus
Tonsillitis
Toothache
Trigeminal Neuralgia
Vertigo
2003 World Health Organization (WHO) and the National Institute of Health (NIH) report "Acupuncture Review and Analysis of Reports on Controlled Clinical Trials"
Trusted Resources
For those patients and prospective patients looking for more information about Acupuncture and how it works, here are some trusted sources:
Helpful Links
We Also Offer
Orthopedic acupuncture combines  western knowledge of Orthopedic testing  and acupuncture…
Charleston Community Acupuncture's  abdominal massage sessions are an effective way…
Community Acupuncture is how we treat the majority of our…
These medicinal herbs have more than 30 different herb extracts,…
Charleston Community Acupuncture offers Pediatric Tinctures to further care for…
Traditional Chinese Medicinal Mushrooms that have been hot water/ethanol extracted…