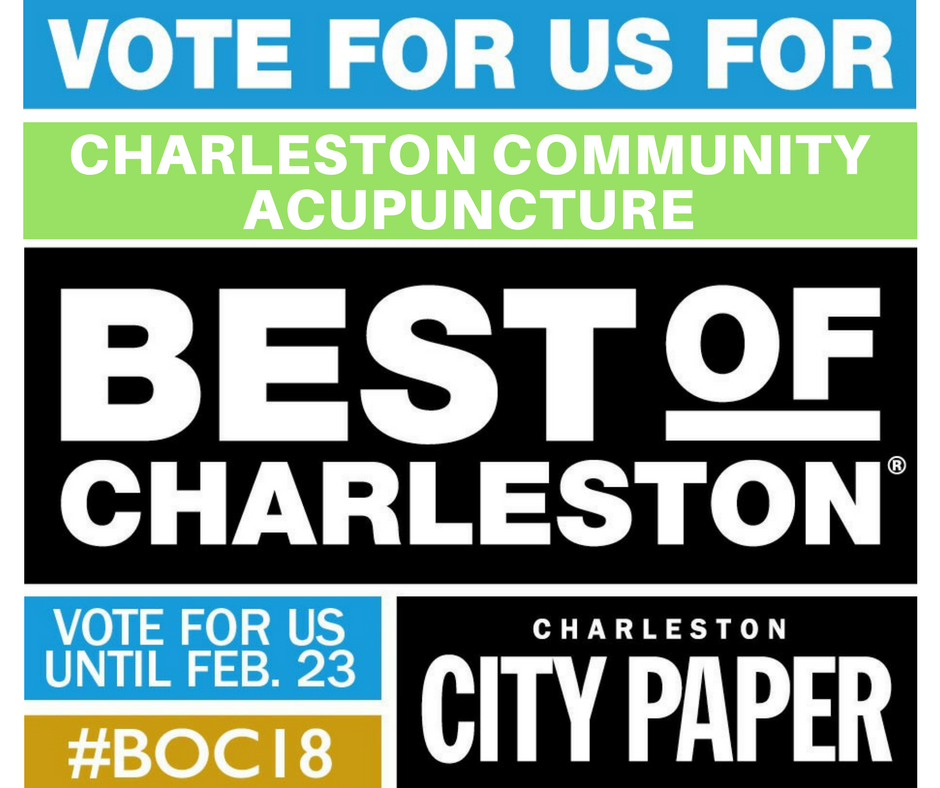 Thank you for all your help thus far and we swear this is the last post!
The BEST OF CHARLESTON voting ends this FRIDAY, February 23rd, at noon pm and we need your help to win for the 4th STRAIGHT YEAR.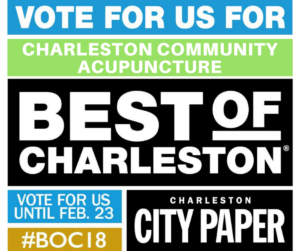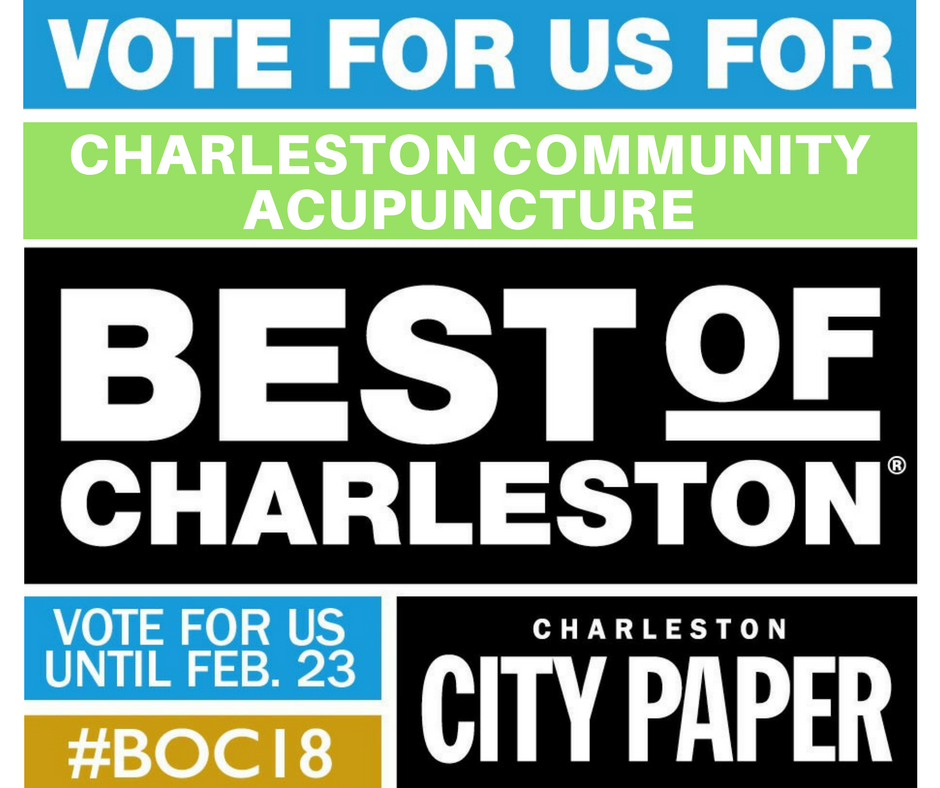 To vote, simply follow these simple steps:
1) Click on this link: http://charlestoncitypaper.secondstreetapp.com/l/B…
2) Under Best Acupuncturist (1st Category)
click the VOTE button next to Charleston COMMUNITY Acupuncture (3rd CHOICE)
3) If you haven't voted for anything, you will be asked to give an email, a password, your ZIP code and (sometimes) DOB .
4) If you already voted for another category, just enter your email and password, then VOTE.
5) Confirm the link on the confirmation email (from Charleston City Paper) and you're done!
Thanks again for all your support!!!
Yours,
Chad & Nilsa